Learning Assessment
"Whatever the perspective through which we appreciate authentic educational practice–its process implies hope."  — Paulo Friere
(in Teaching Community: A Pedagogy of Hope by bell hooks)
The mission of Bates College's Office of Institutional Research, Analysis and Planning is to provide official, accurate, and timely data and analysis for institutional planning, reporting, decision-making, and assessment activities. We work with people and data across the college to inform and enhance the student experience at Bates, as illustrated in the model below: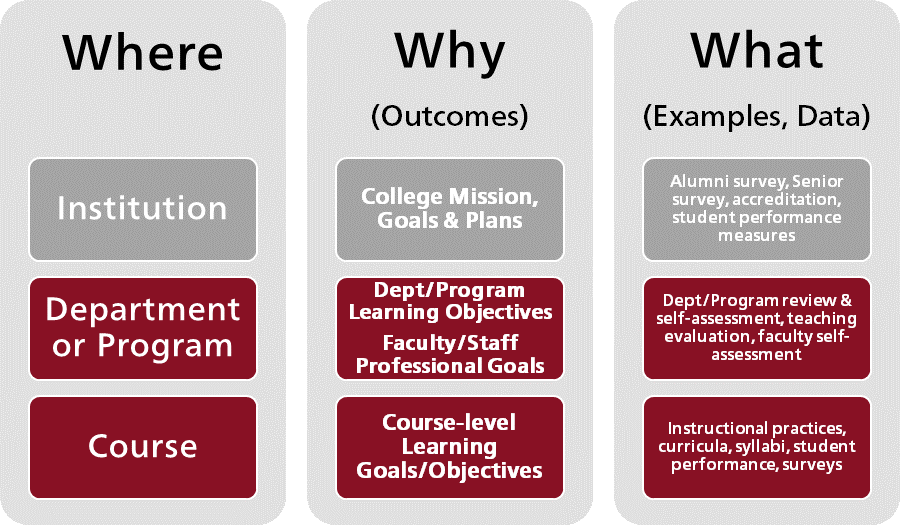 Bates College is committed to educating the whole person by supporting the integration of intellectual and personal growth across the entire experience. In this way, a Bates education aims to engage students deeply to gain skills, confidence and curiosity. The Bates model of the liberal arts offers a high-quality education compelling its learners to strive for justice in an environment of shared humanity and live an examined life with courage and tenacity.
Learning Assessment
Learning Assessment at Bates focuses on supporting and invigorating the academic and programmatic learning opportunities and outcomes for students with the institutional goals at the forefront. This process involves dynamic and collaborative reflection, research, planning, implementation and analysis with faculty, students, staff and administration.
One aspect of Learning Assessment at Bates occurs at the department or program (academic unit) level. Examples of work involving this level of assessment include required ten-year academic department/program reviews, follow-up self-study, curricular planning/evaluation, enrollment analysis, grant-funded initiatives, development of learning objectives, and more.
Department/Program-level Assessment Resources
Another aspect of Student Learning Assessment at Bates occurs at the course level. Examples of work involving this level of assessment include faculty self-study, peer and student feedback on instruction, resources and support for enhancing equity and inclusive teaching practices, developing curricula, examining student outcomes and more.
Course-level Assessment Resources
To enhance and support Student Learning Assessment at the course level, there are a multitude of resources, platforms and technologies that can be utilized in your teaching. Bates College ILS webpage for Remote Teaching and Learning has many resources and is often updating their offerings. I have identified a few other online, virtual and/or remote tools for Learning Assessment as well.
Remote Learning Assessment Resources