Heidi Taylor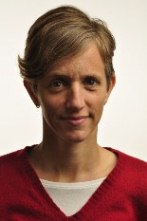 BA, Gettysburg College; MA, Ph.D., Case Western Reserve University
Professor Taylor's research and teaching interests include medical sociology, social inequalities and medicine, global health, and the health care professions. Her research focuses on physician care to medically indigent patients, and the social predictors and personal motivations for such service. Recent focuses in this area include an exploration of physician perceptions of medically indigent patients, and physician assessments of the state Medicaid program.
Most recently, Professor Taylor has expanded her analyses of U.S. physicians' attitudes toward the poor through a comparative study of physicians working in the Spanish health care system. Professor Taylor's quantitative and qualitative research has reached a wide audience, with publications in journals of medical sociology, sociological theory, and applied medicine.
Prof. Heidi Taylor is on leave during the period of Winter and Short Term 2017.