Michael Rocque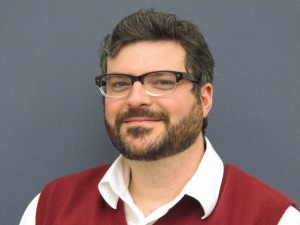 Michael Rocque received his PhD from Northeastern University's School of Criminology and Criminal Justice. Professor Rocque is from Augusta, Maine and attended the University of Maryland for his Master's degree. His research interests are criminological theory, racial disparities in the criminal justice system, and desistance from crime.
Professional Affiliations
Senior Research Advisor, Maine Department of Corrections
Selected Publications
Jennings, WG, Rocque, M, Fox, BH, Piquero, AR, & Farrington, DP. (Forthcoming). Can they recover? An assessment of adult adjustment problems among males in the abstainer, recovery, life-course persistent, and adolescent-limited pathways followed up to age 56 in the Cambridge Study in Delinquent Development.  Development and Psychopathology.
Rocque, M. (Forthcoming). The lost concept: The (re)emerging link between maturation and desistance from crime. Criminology & Criminal Justice. DOI: 0.1177/1748895814547710
Rocque, M, Posick, C, & Felix, S. (2015). The role of the brain in urban violent offending: Integrating biology with structural theories of "the streets." Criminal Justice Studies. 28(1): 84-103.
Rocque, M, Posick, C, Barkan, SE, & Paternoster, R. (2015). The relationship between marriage and county-level crime rates: A research note. Journal of Research in Crime & Delinquency. 52(1): 130-145.
Rocque, M., & Plummer-Beale, J. (2014). In the eye of the beholder? An examination of the inter-rater reliability of the LSI-R and YLS/CMI in a correctional agency. Journal of Criminal Justice. 42(6): 568-578.
Welsh, BC, & Rocque, M. (2014). When crime prevention harms: A review of systematic reviews.Journal of Experimental Criminology. 10(3): 245-266.
Professor Michael Rocque's CV – August 2017