Mediation & Restorative Justice Fellows
Rebecca (Becca) Havian, Class of 2019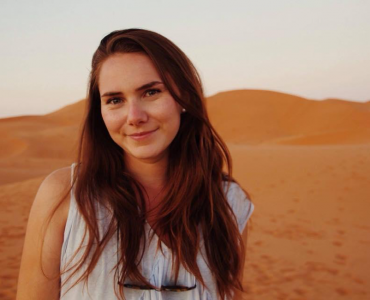 Conflict is an inevitable component of college life, and here at Bates we have programs in place to confront
issues in a constructive way. Mediation and restorative justice are two avenues by which we, as fellows, can promote conflict resolution through the facilitation of healthy discussion. As a senior, I now have extensive experience in mediation; I was a peer mediator for two years, a peer mediation instructor for four, and an intern for the Alternative Dispute Resolution program of the Northern California District Court, so I have helped resolve plenty of conflicts of varying severity. Liz, Ella and I strongly believe that this resource is valuable in shaping our Bates community.
In my free time I play ultimate frisbee, sing with the Merimanders, and work as a tour guide!
Eleanor (Ella) Ross, Class of 2019
Having taken the Mediation and Restorative Justice Short Term class at Bates this past spring, I was inspired to use this approach to handle conflict within a community, including Bates' small, close-knit campus. I greatly enjoy helping others and am honored to assist other students at Bates in whatever hardship they may be facing. I am also part of the Bonner Leader program which means I will have opportunities to use the skills that I gain through this fellowship in the Lewiston community. I work at New Beginnings, a residential program for homeless and unaccompanied youth in Lewiston where there is a great need for mediation sessions and restorative circles. I also have been working since my freshman year in a middle school classroom of English Language Learners in Lewiston among a group of students who often come from war torn countries like Somalia and tumultuous pasts. I spent this past summer teaching for the Horizons program, which is a nationwide organization that offers summer school to low-income families.
I also love ultimate frisbee, the outdoors, goats, and my family.
Elizabeth Brantl, Class of 2020
My name is Elizabeth Brantl and I am from Irvington, NY. I am a sophomore majoring in Politics and minoring in Religious Studies. On campus I am involved in College Guild, Big Brothers Big Sisters and Bates Democrats. Mediation and Restorative Justice are important to me because I believe the way our college chooses to deal with conflict has the capacity to define our community. Mediation and Restorative Justice carry principles that are a lot more therapeutic than traditional forms of discipline and punishment. I look forward to continuing to implement these practices within the Bates community.