News & Updates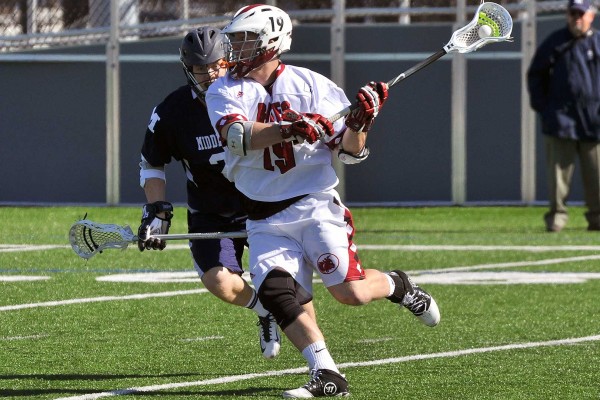 Bates senior midfielder Rob Highland has been selected to play in the United States Intercollegiate Lacrosse Association (USILA)/LaxWorld Annual North South Game.
---
Lasagna, two Bobcats earn NESCAC men's lax awards
Head coach Peter Lasagna was named NESCAC Coach of the Year, while sophomore Mac Jackson and senior Rob Highland both received all-conference honors, as the New England Small College Athletic Conference released its postseason awards on Thursday.
Men's lacrosse tips Colby in third overtime, 13-12
The Bates men's lacrosse team capped a memorable home campaign with a fitting flourish, beating Colby 13-12 in the third overtime period on sophomore Jack Strain's sixth goal of the game Wednesday at Garcelon Field.
Goalie stars as Camels edge men's lacrosse, 9-8
Bobby Bleistein made 21 saves to lead the 19th ranked Connecticut College men's lacrosse team to a 9-8 NESCAC victory over Bates College squad on Freeman Field at Tempel Green Saturday afternoon.
---