Friends of Bates Athletics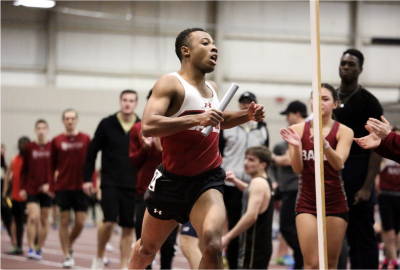 Bobcat student-athletes represent everything that is exceptional about Bates.
They combine a fierce competitive spirit with integrity, equality, and fair play. We owe it to them to match the intensity they bring to the competitive arena with an ardent commitment to providing an outstanding, student-athlete experience.
Bates Athletics play a critical role in promoting diversity, respect, and inclusion while working to build community amongst students, faculty, staff, alumni. Please consider a gift to the Friends of Bates Athletics today!
---
Upcoming Events
There are no upcoming events.
September 15, 2020
7:30 pm
Virtual Women's Soccer Alumni Gathering
RSVP -password bobcats
Zoom link
September 19-24, 2020
Virtual XC 5k Run
Details:Click here for rules and more information. Password bobcats
September 26, 2020
Alumni and Student Athlete XC Zoom Meetings
Men's Zoom Gathering- Noon ET_ Click Here
Women's Zoom Gathering- 4 pm ET_Click Here
Related Links
---
Have questions? Contact Stephanie Dumont at sdumont@bates.edu or (207) 786-8370.