News & Updates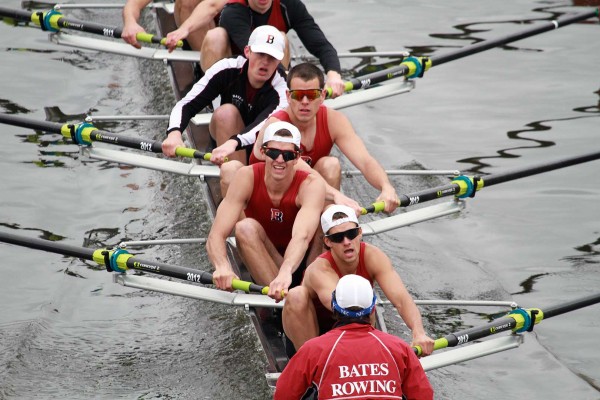 Bates rowing standouts Gabriella Bilotta and Peter Haley won recognition Tuesday as the Eastern College Athletic Conference announced the 2013 All-ECAC NIRC Rowing Team.
---
Men's rowing places three on All-NESCAC team
The Bates men's rowing team's third-place showing at last weekend's NESCAC Rowing Championships translated into three all-conference honorees for the Bobcats on Thursday as the New England Small College Athletic Conference announced its 2013 All-Conference Rowing Teams.
Women's rowing receives 7th consecutive NCAA bid
The Bates women's rowing team received its seventh consecutive bid to the NCAA Division III Women's Rowing Championships, the NCAA announced on Monday, as the Division III Women's Rowing Committee selected the eight-team field.
Men's varsity eight edges Ithaca to reach NICR grand final
Bates' men's varsity eight reached the grand final for the second straight year with a gritty performance in its preliminary heat, highlighting the National Invitational Collegiate Regatta and ECAC Rowing Championships Sunday in Worcester, Mass.
---