BATES Softball: 2018 Season Preview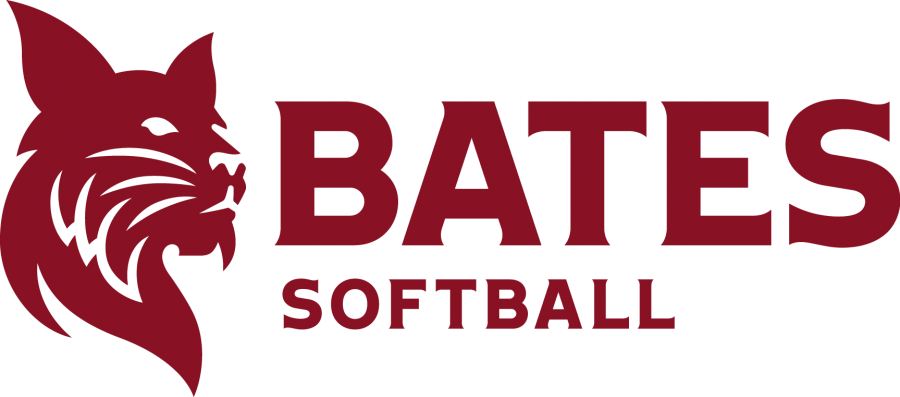 In this issue
Greetings!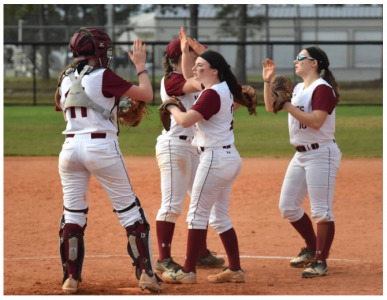 It is officially our favorite time of the year again. The 2018 Season of Bates Softball starts today! As practice begins, we'd like to share with you what we've been up to since September, and what you have to look forward to this upcoming season.
We've been hard at work in the classroom, in the weight room, in the cages, and on the field in preparation for our 2018 campaign.
–Coach Barnes
Important Dates
March 4
We leave for our week-long trip to the sunshine state!
April 6
Home opener vs. Tufts!
April 21
Friends of Bates Athletics Event will be held following our doubleheader vs. Bowdoin!
April 27
Senior game honoring Tori Fitzgerald and Paige Ahlolhm
Season Highlights
During our 2017 season campaign, we left Florida with the best record Bates Softball had in history, going 5-3 in the hot sun. Back in Maine, major victories included a huge NESCAC win over C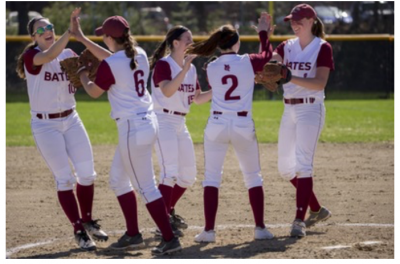 olby College and a close win over a very competitive Husson University team. Several members of our team achieved impressive goals. Maddie Inlow (ME) lead the team in batting average, hitting 0.409. Dre Russo (CT) averaged a close second, hitting 0.398 while stealing seven bases during the season. Julia Panepinto (NY) was honored with a spot on the NESCAC All-Sportsmanship team. Kirsten Pelletier (ME) earned the third-most strikeouts in Bates Softball history as a first-year.
2018 Season Outlook
We are looking to take the positives from our 2017 season and build upon them in the upcoming 2018 season.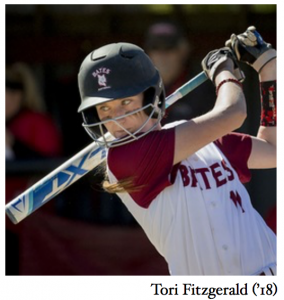 This year's roster is made up of seven returners and seven new faces. Tori Fitzgerald (MA) and Paige Ahlolhm (MA) will provide our senior leadership and experience. Junior, Dre Russo (CT), also looks to help lead the team to greater success. Sophomores, India Woolmington (NY), Julia Panepinto (NY), and Kirsten Pelletier (ME) help round out the upperclassmen with a core of young talent hungry for success.
There are a lot of new faces on the team this year including Mary Collette (CT), who will add depth behind the plate, Caroline Bass (MA), Erin Murphy (MA), Abra Kaplan (IL), and Dulce Alcantara (NY) will round out the field and add offensive support. Last but certainly not least, Payton Buxton (VT) and Jevan Sandhu (NH), will round out our pitching staff. Buxton was named the 2017 Vermont Gatorade Player of the Year, making her our second-consecutive Gatorade Player of the Year after sophomore pitcher Kirsten Pelletier was named GPOY in Maine 2016.
Keeping Up with the 'Cats
Team Activities
Around Halloween time, we ventured to Lost Valley in Auburn for the annual haunted house. We've also enjoyed time supporting our fellow Bobcats at other sporting events, including football games and volleyball matches.
Volunteering with Lewiston Middle School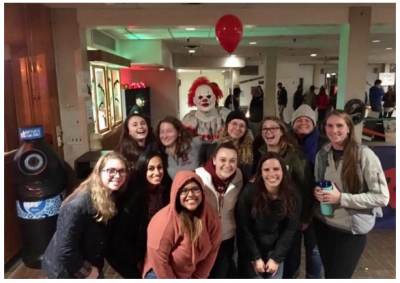 Every year Lewiston Middle School comes to Bates to participate in team-building activities. This year, thanks to Assistant Coach Brenna Callahan, we were able to help out in the activities and share our team-building experiences.
Captain's Practices
We've had captains practices three times a week to prepare for the season. These have included fundamentals like tee work and ground ball form all the way to live pitching and hitting.We've seen exciting development throughout our offseason and we can't wait to put it to good use in a few short weeks. On top of working hard in practice, we've also had some fun practices. To the left, you'll see a picture featuring our Halloween Captain's practice.
Lifts
In addition to practices, we have also been lifting three times a week to get stronger. Two of these lifts are partner/group lifts and the other is a team lift on Sunday, where we all work to get stronger together.
We also want to congratulate Senior Tori Fitzgerald on binding her thesis titled, "Recovery and Transition of Varsity Female Athletes in College After Suffering from a Sports-Related Concussion." We look forward to helping Senior Paige Ahlholm bind her thesis this spring!
Team Study Halls
A new addition in preparation for the season has been team study halls. We're excited that we will be able to play in Florida for a week, but that means we will be missing a week of classes. To prepare for this, occasional study halls have been put in place to ensure we are setting ourselves up for success in the classroom and on the field.
TEAM GPA: 3.36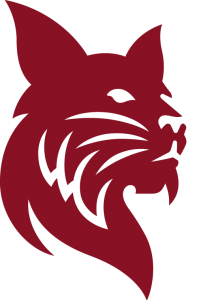 Moving Forward
Thank you again for your past and continued support. If you would like to make a gift to the softball program please be in touch with me via email at mbarnes@bates.edu or by phone at 207-755-5950.
Thank you — It's a Great Day to be a Bobcat!