Employment at Bates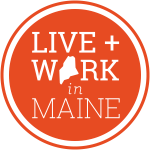 Founded in 1855, Bates is one of the nation's leading liberal arts colleges, with a long history of commitments to human dignity and diversity.
Since its inception, Bates has been a coeducational, nonsectarian, residential college with special commitments to academic rigor and to programs and opportunities by qualified learners of all backgrounds. Historically, Bates students and graduates have linked education with service, leadership, and obligations beyond themselves.
Bates has highly competitive admission, graduates over 90 percent of its entering students, and sees over half of its alumni earn graduate degrees. Bates has 1,700 students, 200 faculty members and 550 staff and administrative employees. The college is proud of its strong involvement in the cities of Lewiston and Auburn, together Maine's second largest urban area, with a population of approximately 65,000. The college is 40 minutes from Portland and the Maine coast and 2.5 hours north of Boston.
Bates College is committed to equal opportunity and to providing an educational and work environment free from discrimination. The college prohibits discrimination on the basis of race, color, national or ethnic origin, religion, sex, sexual orientation, gender identity or gender expression, age, disability, genetic information, veteran status, and other legally protected statuses in the recruitment and admission of its students, in the administration of its education policies and programs, or in the recruitment of its faculty and staff. Bates College adheres to all applicable state and federal equal opportunity laws and regulations. All college faculty, staff, students, contractors, visitors, and volunteers are responsible for understanding and complying with the Non-Discrimination Policy.
Inquiries concerning the college's policies, compliance with applicable laws, statutes, and regulations (such as Title VII, Title IX, and ADA/Section 504), and complaints may be directed to the Title IX Officer, Gwen Lexow at 207-786-6445 or titleix@bates.edu.
---
Applicants are advised that Campus Crime Statistics are available online and are compiled in accordance with the procedures as set forth by law. Written copies of this report may be requested via e-mail. Reports for the preceding year will be made available no later than October 1st of each year as required by law.