Welcome, Parents and Families!
Fall semester update: On June 30, 2020, President Clayton Spencer announced the college's comprehensive plan regarding fall semester for the 2020-21 academic year. Visit the college's Fall 2020 site for planning details and regularly updated information about the college's response to Covid-19.
The resources below will help you and your student navigate their arrival to Bates, get involved with the college, and remind your student where to go for answers.
Have a question that isn't answered here? Contact us at parents@bates.edu or 207-755-5977.
---
Please note: To support the college's efforts to keep our campus healthy and safe, our team is currently working remotely. Our working hours are still 8am to 4:30pm Eastern. Any emails received will be responded to within one business day. We are also happy to meet with you—whether via Zoom or over the phone —within those times. Our toll-free line (1-888-522-8371) is monitored regularly.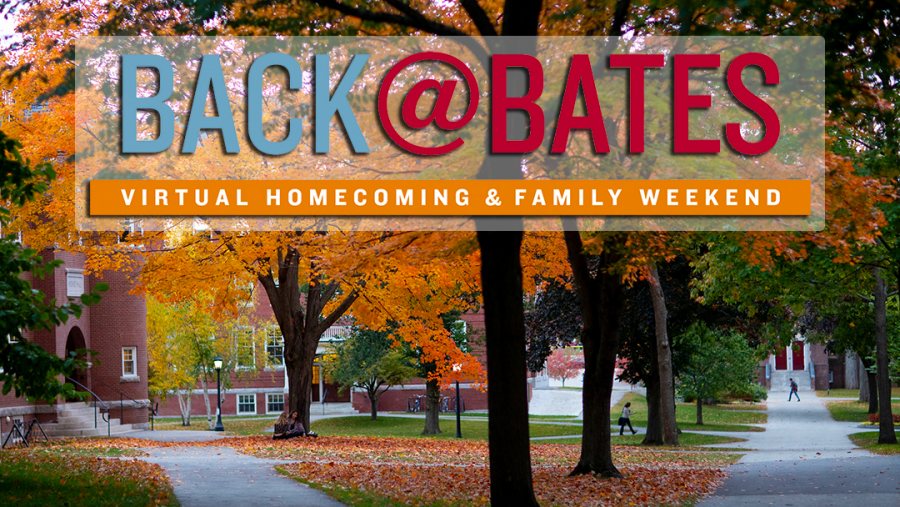 While we are unable to welcome families on campus this year, we do want you Back@Bates. This year, we're taking our family weekend virtual — learn more!
Health Services, health protocols, and student support
COVID testing and drop-off protocols
Dining, Housing, and Campus Life
Academics for new and returning students
Is your student unsure about returning to Bates?
Some students and families may still be considering whether or not returning to campus is the right decision. Students have a number of resources available to help make this decision:
Student Support Advisors (SSA): Every student at Bates has a SSA who provides personal support and supplemental academic advising. Sophomores, juniors, and seniors can find their SSA in their Success Network on the BatesReach website. Incoming students will be assigned a SSA by Friday, July 31.
Academic Advisors: For first-year students and sophomores who have not yet declared your major, your FYS instructor is your academic advisor. For students who have declared a major, your major advisor is your academic advisor. For students who do not have an academic advisor, the Dean of Faculty's Office will assign someone who will contact you to discuss any questions you might have.
Director of Student Support Lisa Hardej coordinates all leaves of absence for students who have already matriculated. She can advise sophomores, juniors, and seniors who may be considering a leave of absence for the semester or the year.
Director of Admission Darryl Uy coordinates all gap year and semester deferral requests for incoming first-year students. He can advise incoming students who may be considering a gap year or semester deferral.
Staying in touch with Bates
Student Financial Services
The SFS team is a helpful resource for inquiries related to tuition and to your student's financial aid award.