Encyclopaedia of Islam Now Available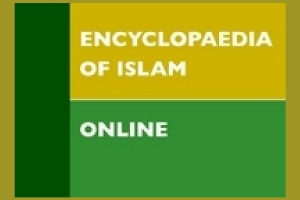 The library is pleased to make Brill's Encyclopaedia of Islam available to the Bates community. It is one of the most extensive reference resources available on Middle Eastern and Islamic studies, and will provide us with an accessible and reliable guide to Islam and Islamic civilization. You will find entries ranging from religion and history to politics and culture. The geographical and chronological scope encompasses the early Arab-Islamic Empire, Iran, Central Asia, the Indian subcontinent and Indonesia, the Ottoman Empire and the modern Islamic states.
This work contains both the second edition of Encyclopaedia of Islam (1954-2005), and the Third Edition started in 2007. The EI3 (Third Edition) focuses on coverage of Islam in the twentieth century and beyond, and expands geographical focus and attention to Muslim minorities all over the world. Online updates will be incorporated as they become available.