Course Reserves for Students
To provide equal access, the library purchases copies of all required texts and the films presented in class. Materials can be provided in print, electronic, streaming and physical sound and video formats.
How to access Course Reserves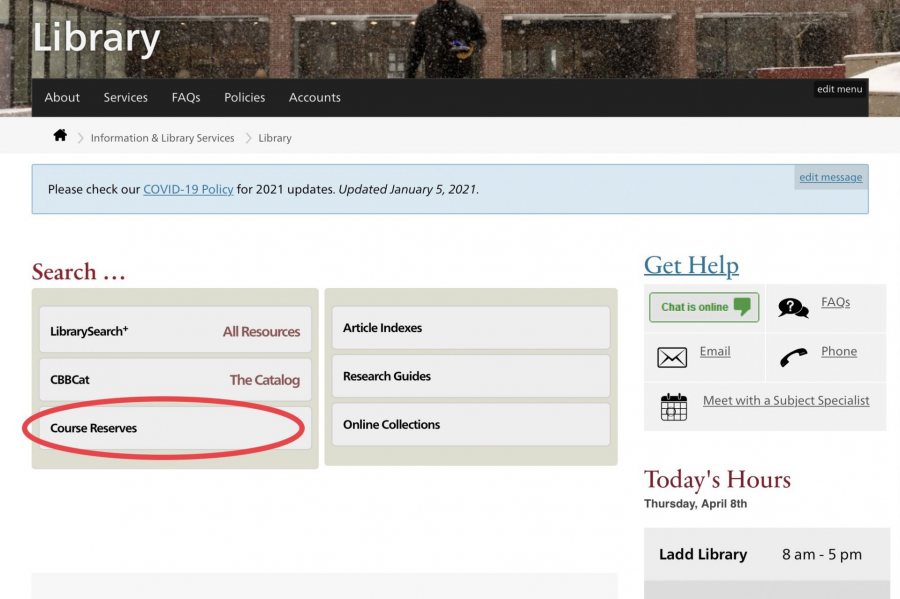 Click Course Reserves on the Library web page
Select Instructor Last Name or Course name
Enter the short title (ANTH 101), full course title (Cultural Anthropology), or the instructor's last name (Danforth)
Print reserves
2 hour, 24 hour and three day loan periods – at the professor's request.
Available at the Circulation Desk on the Main floor.
Bring your Bates ID card and the call number (from the catalog) for the item you want.
Materials may be taken from the library.
Overnight loans are permitted.
Audio and video reserves
Four hour loan period.
Available at the Audio Desk on the Ground floor.
A/V Reserves may not be removed from the library, except by the faculty who placed them on reserve or for in-class presentation or editing. Please speak with staff at the AV Desk.
Rooms to watch or listen to AV Reserves are booked at the A/V Desk
Lyceum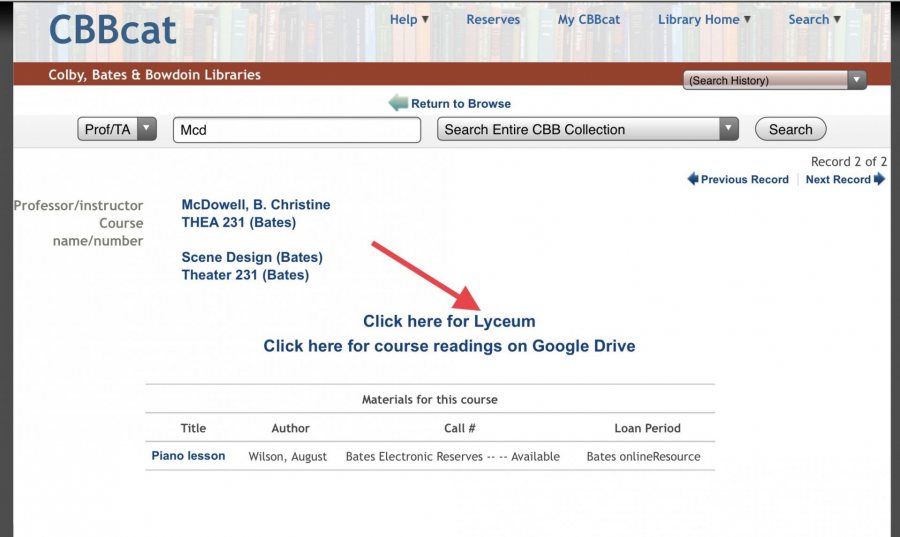 A link is provided on the top of the Course Reserves list for your course in Lyceum.
Some streaming film titles will be linked on Lyceum.
You will need to log into Lyceum to access these materials.
Bates purchased E-Reserves – journal articles, books or films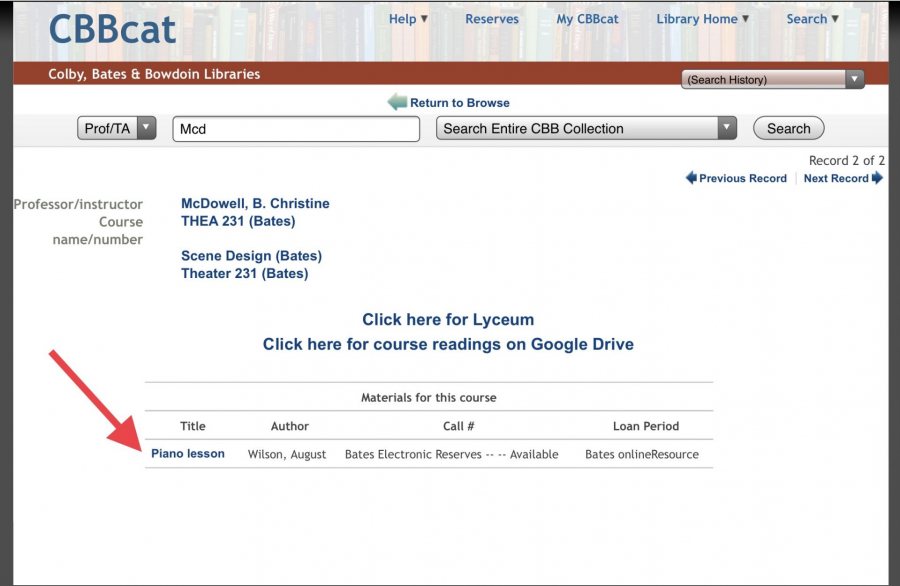 Available 24/7 from any networked computer
Click the title in the Course Reserves list
Click "Go to article" or "View Ebook" or "View Streaming Film"
Overdue Course Reserves
As Course Reserves are often in high demand, please make an effort to return materials on time. Overdue material could result in the appropriate faculty being notified, a suspension of library borrowing privileges, and the cost of a replacement billed to your student account.