Seniors with Fall thesis!

Thesis SWAT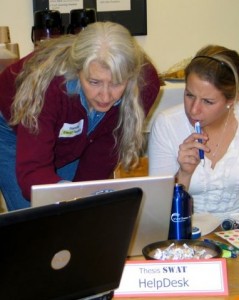 returns Sunday, Dec. 2, and Tuesday, Dec. 4, from 6 to 10 pm in the Peer Writing and Speaking Center in Ladd.
Practical answers about citation and bibliographic details, manuscript formats, and more, with Help Desk, Reference, and Writing at Bates staff. Bring your laptop, your materials, and your questions.
Refreshments served!