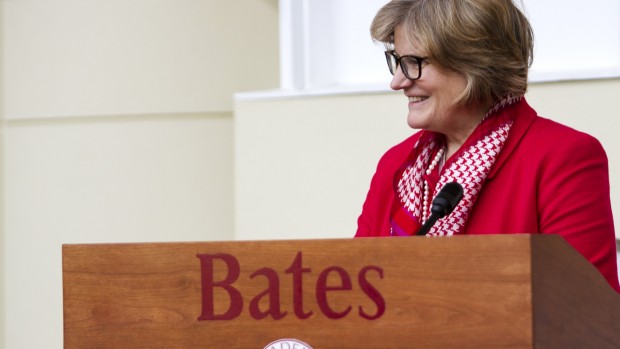 "We have ambitious goals for Bates, and I am inspired by this outpouring of support from the college community," said President Clayton Spencer.
Published on
Description

---

December 18, 2000
2:48 pm

Many of us talk to our computers, but Sameer Raj Maskey, a junior physics and math double major at Bates College, is working to make his talk back in various languages. Maskey, a native of Nepal, is finishing work on the first ever text-to-speech software for the Nepali language, which will allow a computer to "speak" typed Nepali text.

December 12, 2000
2:44 pm

Victoria Wyeth, granddaughter of famed painter Andrew Wyeth and guest curator of the "Andrew Wyeth: Her Room" exhibit at Bates College, will discuss his work and the exhibit at 3 p.m. Saturday, Dec. 9, and Sunday, Dec. 10, in the Bates College Museum of Art, Olin Arts Center.