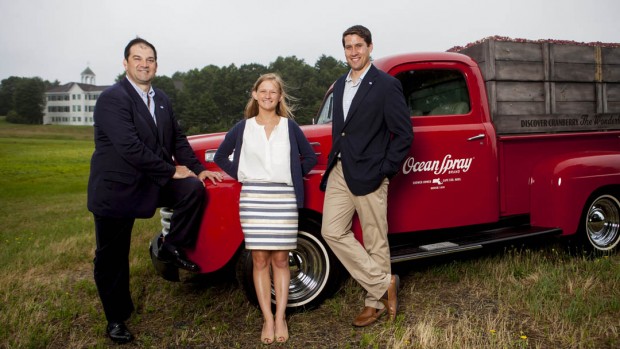 From Seattle, Wash., to New York City's Times Square, Bates students are participating in myriad off-campus experiences. The home front, of course, continues to percolate with scientific research, modern dance and extensive demolition…
Published on
Description

---

January 26, 2005
1:31 pm

The Bates College International Club hosts its annual International Dinner Sunday, Jan. 30, in the Clifton Daggett Gray Athletic Building.

December 22, 2004
12:55 pm

The Rev. John Mendez, pastor of the Emmanuel Baptist Church, Winston-Salem, N.C., and the Winston-Salem Chronicle's 1994 Man of the Year, is the keynote speaker for the 2005 Martin Luther King Jr. Day observances at Bates College.

December 22, 2004
10:02 am

2005 Martin Luther King Day Workshops.

December 22, 2004
9:57 am

2005 Martin Luther King Jr. Day Schedule.

September 29, 2004
11:44 am

Presenting artists from Boston, Beijing, Venice and Normal, Ill., the 2004-05 Bates College Concert Series brings a world's worth of musical artistry to the Olin Arts Center Concert Hall this fall and winter. The series of four 8 p.m. concerts begins on Saturday, Oct. 2, with a concert of Chinese music by Chi Li, a virtuoso of the "erhu," a two-stringed fiddle renowned for its haunting voicelike sound.

September 9, 2004
3:41 pm

Paul Rogat Loeb, Convocation address, Bates College, Sept. 8, 2004

September 9, 2004
3:20 pm

"Everybody who acts is uncertain," author Paul Rogat Loeb told the Bates College community and its Class of 2008 during the Sept. 8 ceremony marking the start of the college's 150th academic year.

September 8, 2004
2:23 pm

It is my very great privilege to call you together today on behalf of the entire Bates community.

September 7, 2004
11:50 am

Matriculation Dinner Remarks 2004.

May 31, 2004
8:50 am

A beloved former dean of admissions was one of four eminent speakers to offer advice and counsel to 450 graduating Bates College seniors today during the college's 138th commencement ceremony.