Stories about "Dean of the Faculty"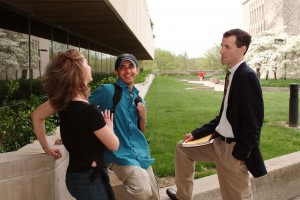 Monday, May 13, 2013 12:00 pm
A leading scholar and globally engaged expert, Auer is also a dynamic and effective academic leader, said Bates President Clayton Spencer.
Thursday, July 23, 2009 9:19 am
A national foundation that supports liberal arts education has awarded nearly $150,000 to Bates and Bowdoin colleges for a collaborative effort to strengthen students' quantitative reasoning skills.
Monday, July 26, 1999 12:00 am
Dr. Jill N. Reich has been appointed as vice president for academic affairs and dean of the faculty at Bates College, President Donald W. Harward announced. Reich joined the Bates community July 1.