Stories about "harvest meal"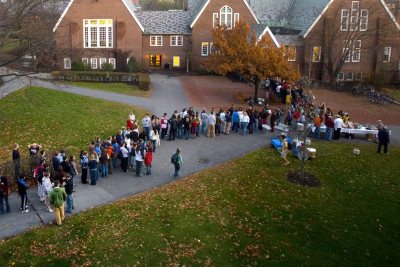 Thursday, December 21, 2017 10:34 am
With another food-fueled holiday season upon us, here are four dishes, both mains and sides, from the 2017 Harvest Meal.
Saturday, November 22, 2008 3:30 pm
The Harvest Meal is Bates' own little Thanksgiving feast. It's the school's way of sending Batesies off to vacation happy and full of delicious food. The dining staff decorates all of Commons with festive decorations (including Christmas Trees, Ice Sculptures, and many other holiday-themed items) and sets up a Thanksgiving buffet with all the trimmings. Check the unbelievable menu out here.