Stories about "Imaging and Computing Center"
Friday, February 16, 2007 10:38 am
Felice Frankel, a leading expert in the use of imagery to express scientific data and concepts, offers a lecture titled "More Than Pretty Pictures: The Power of the Science Image" Friday, March 2, in the Keck Classroom (G52) in Pettengill Hall, Bates College, Andrews Road.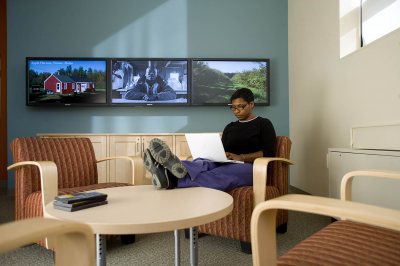 Tuesday, January 23, 2007 12:00 am
Now open in a sleekly renovated section of Coram Library, the Bates College Imaging and Computing Center leads this week's update.
Thursday, July 22, 2004 11:06 am
Bates College is one of nine Maine institutions that will benefit from a federal grant of nearly $18 million designed to expand biomedical research opportunities across the state.