Stories about "Japanese art"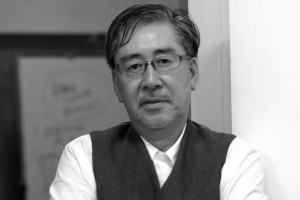 Wednesday, September 25, 2013 12:07 pm
Japanese printmaking is the focus of a current exhibition at the Museum of Art and of a lecture on Sept. 28.
Wednesday, October 14, 2009 9:40 am
Takako Yamaguchi, a painter influenced by Western romanticism and a Japanese design aesthetic, speaks about her career in the visual arts at 7 p.m. Thursday, Oct. 15, in Olin Arts Center's Room 104, 75 Russell St. The event, which is open to the public at no cost, is sponsored by the Bates College Museum of Art. For more information, call 207-786-6158.
Friday, February 14, 1997 11:51 am
Specialists in Japanese art will speak at Bates College in conjunction with an exhibit, Making Japanese Color Woodcuts, on display at the Museum of Art at Bates College. The public is invited to attend both of the talks free of charge.