Stories about "Lake Auburn"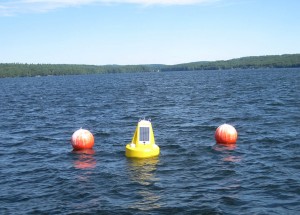 Tuesday, August 20, 2013 2:33 pm
A collaboration between Bates and the Auburn Water District is enabling authorities to better monitor conditions in the lake that supplies drinking water to the Twin Cities.
Saturday, November 1, 2008 3:36 pm
Watching the day begin from a canoe on a lake, says Demmit, of Columbia, Md., helps center her. "Everything starts fresh when the sun first hits the water," she says. "What happened yesterday doesn't matter."