---
About
A Celebration of Student Academic Achievement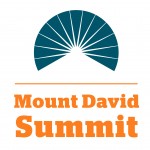 The Mount David Summit is the annual campus-wide celebration of student academic achievement, highlighting undergraduate research; student creative work in art, dance, theater, music and film/video; projects conducted in the context of academic courses; and community engaged research. The Summit spotlights the rich intellectual life of the College. The Summit is sponsored by the Dean of the Faculty's Office and the Student Research Program.
This year's Mount David Summit will took place on Friday, 29 March 2013. There were concurrent presentations in the afternoon and a number of Summit events on Friday evening. Students presented their work in poster sessions, in 15-minute talks scheduled in concurrent sessions, and in readings, performances, screenings, and exhibitions. Most events took place in Pettengill Hall.
The Summit is festive and informative, and draws a large crowd of students, faculty, staff, and parents.  It provides a wonderful opportunity for first-years and sophomores to test their presentation skills in a supportive environment, and gives more advanced students the chance to present their individual research to a wide audience. Broadly multidisciplinary, the Summit also shows the depth and expanse of scholarship among Bates students.
Students from all classes are encouraged to participate in the Summit and  will need to register in order to present. The registration deadline was 15 February 2013. It is essential that students planning to use PowerPoint or other media indicate their needs in detail on the registration form when registration takes place.
CLICK HERE FOR THE 2013 SUMMIT SCHEDULE
CLICK HERE FOR 2013 SUMMIT ABSTRACTS
Click here to access the poster sessions, talks and panels from 2012.
Contact Us