CeCe Camacho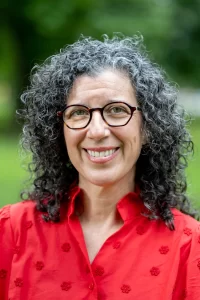 CeCe Camacho
ccamacho@bates.edu
Admission Counselor
CeCe grew up in Sacramento, California, and was inspired by both her parents' determination to earn their college degrees while simultaneously raising a family and working. She understood from an early age the value of education and its ability to open doors for her and her parents. CeCe attended the University of California at Berkeley where she earned a degree in Social Welfare at the School of Social Work.
After graduating, CeCe served as a Peace Corps Volunteer in Yemen and Gabon—a transformative experience that led her to pursue her Ed.M. from the Harvard Graduate School of Education. CeCe has worked at two higher education institutions, a global social enterprise, an independent K-12 school, a nonprofit, and for a public library as well as founded her own company. She has worked to increase access to educational opportunities, reproductive and sexual health information, and advocated for affordable and equitable menstrual products. During the pandemic, CeCe decided returning to higher education was where she could be of most service to others. She is thrilled to join the Office of Admission to collaborate with her colleagues to support students and their families, and champion college access.
CeCe is 100% on board with living life beautifully and bravely. A poetry advocate (a favorite is Ada Limón's Instructions on Not Giving Up), she is fascinated with the empty spaces between the lines of a poem (google e.e. cummings' Crepescule). CeCe loves sharing tamales, Mexican sweet breads (specifically conchas), and pausing for a cup of Ceylon tea with friends. She can be found reading anything spy or authored by Isabel Allende, running trails, painting, shooting arrows, and taking long dog walks with her family and their very joyful dog (not all at the same time).