Spotlight Entrepreneurs
Armaan Mecca '21
PassionFruit Music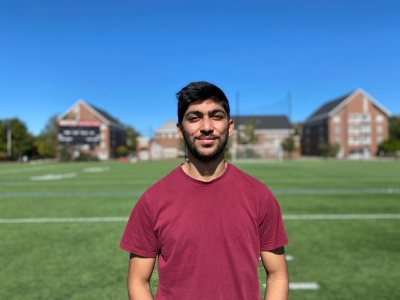 Armaan Mecca '21 is the co-founder of PassionFruit Music, an app for aspiring artists looking to build a fanbase. He created PassionFruit with his cousins a few years ago after they realized there was a gap in the market for new artists looking to find recognition. Mecca says:
"It's Tik-Tik for Independent Artists to Create a Fan Base." 
Mecca says the most challenging part of going into a start-up so far has been the realization that if you want to be successful, you have to treat it like a full-time job.
His recommendation for aspiring entrepreneurs is to be proactive and to reach out to as many people as you can.
The best piece of advice he was given?
"Stay grounded and constantly remind yourself what you are trying to do at the end of the day." 
Click here to learn more about PassionFruit Music!
Patrick Windels ('21), David Akinyemi ('21), Anna Landgren ('22)
Easy Eats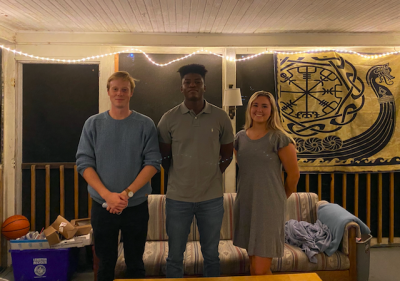 Patrick Windels '21  and David Akinyemi '21 set out to find a way to deliver food from Kims Kitchen straight to their dorm rooms. When they realized there was a need for a wider food delivery service that included not only Kim's Kitchen but also other restaurants in the Lewiston/ Auburn area, Easy Eats was born.
Akinyemi was contacted by students at Colby College after they heard his pitch at the Bobcat Ventures Competition in 2018. Although Akinyemi did not take first place at the competition, the recognition he received connected him with Colby College students who had the same idea to start an EasyEats of their own. Akinyemi worked with the Colby College Students as well as with Windels and Anna Landgren '22 (third founder) to create Easy Eats at Colby and Bates.
When asked what differentiates Easy Eats from other food delivery options like UberEats, Windels said Easy Eats is cheaper than other popular food delivery services and it can also deliver the food you order directly to your dorm room (under usual non-COVID circumstances).
In addition to providing students with their favorite foods from restaurants in the area, Easy Eats also provides work, including EasyEats drivers, for students who are looking for a job on campus.
Akinyemi said that their future goals include expanding to new colleges, recruiting from different schools, and working on ways to be better while always keeping the students and community they love the most at the forefront.
Listen to the full interview here.
Download the Easy Eats App Here!
Omar Sarr ('23)
Teranga Invest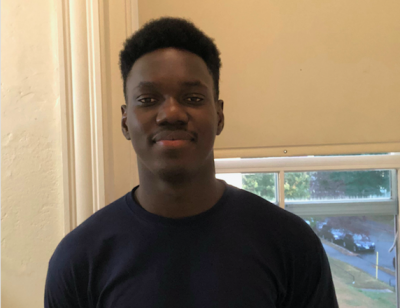 Teranga Invest was founded this year by Omar Sarr ('23) who, after seeing the resurgence in the Black Lives Matter movement in March, wanted to find a way to continue bringing prosperity to his home-country of Senegal. Teranga Invest is "an investment research and marketing organization that aims to promote diaspora-investment in Senegal and help scale up local businesses through diaspora financing."
When asked about where the name "Teranga" came from, Omar said:
"Terange means to feel welcome, and  we want to make sure when people from the diaspora want to invest in Senegal, they feel welcome and receive the best treatment."
Since 2013, there has been a significant increase in the amount of money the diaspora is sending to Senegal. Because of this, Omar believes strongly in the future of Senegal.
Currently, Omar has six people in his team: 2 in Senegal, 2 in France, and 2 in the US. They are working on a strategy plan for 15 small businesses in Senegal — They have 6 investors from the diaspora, and they are making sure the businesses they advise them to invest in will be profitable in the future. Eventually he hopes to have a database full of enterprises and investors alike.
A lot of people have contacted Omar saying "this will work," but he is still working on building the right relationships and finding the best resources to expand his outreach. In response to what other entrepreneurs should do to find the motivation to build a business, Omar said:
"You just have to start, and you will figure things out along the way."
Listen to the full interview here.
Follow Teranga Invest on Instagram, Here!