Lake Andrews
Lake Andrews is the pond near the heart of the Bates campus. In winter, it is a mecca for ice skaters; in warmer months, students, staff, and faculty members enjoy the landscaping around Lake Andrews, the Burgoyne Lakeside Walk, and the granite steps of the nearby Florence Keigwin Amphitheater. Much of the Lake Andrews restoration was made possible by Jack '59 and Beverly Keigwin.
In the late 1940s, Bates College landscaped a boggy area on the north side of campus — known for years in the student vernacular as Lake Andrews — to create a real pond that legitimized that campus nickname, which honored Delbert Andrews, of the Bates Class of 1910, who was bursar of the College in the 1910s.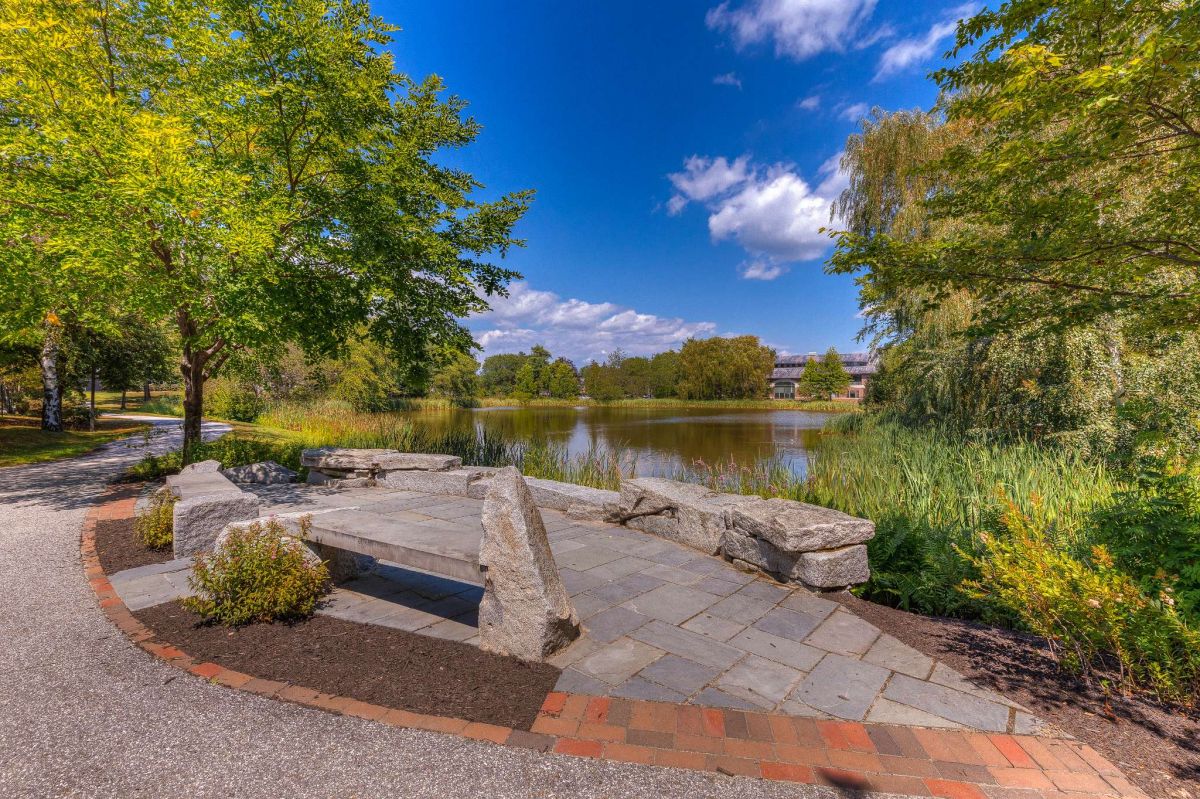 When Lake Andrews was drained to begin a restoration process in 1998, workcrews found many interesting objects, including old hockey pucks and three 30-pound snapping turtles (they were relocated to a nearby pond). Bulldozers and dump trucks removed approximately 5,000 cubic yards of silt, then placed clean sand to a depth of six inches. Additionally, 250 tons of river rock were placed around the perimeter of Lake Andrews. Wetland species and drifts of ornamental grasses and wildflowers were combined to suggest a natural setting.
Aquatic biologist and consultant Scott Williams '71 and members of the Bates Facility Services staff also relocated ducks and fish to other natural habitats prior to draining the lake. The Facility Services staff cared for a family of ducks until they learned how to fly.
Other facts
The 500 tons of granite used to build the Florence Keigwin Amphitheater came from an abandoned quarry in Lincolnville, Maine, which was reopened specifically for this project.
Students take a study break along the Burgoyne Walk between Lake Andrews and Pettengill Hall.
Lake Andrews, also called 'the puddle,' provides ice skating opportunities for local kids (and dogs) in winter.