Baseball Newsletter, Spring 2015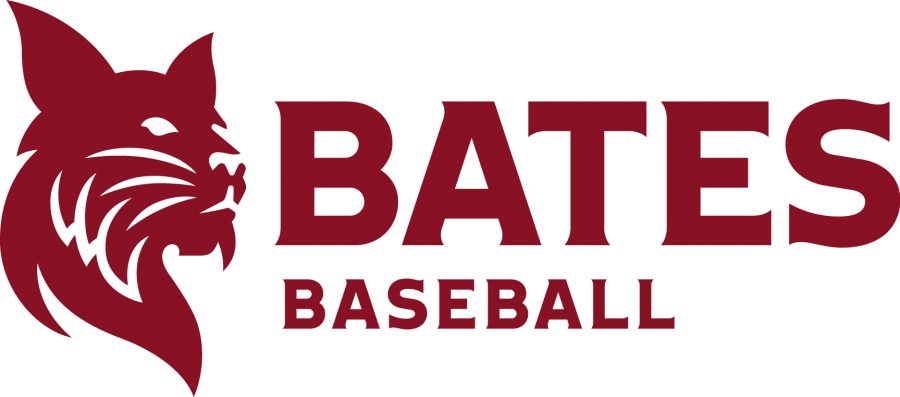 Table of Contents
2015 Season Review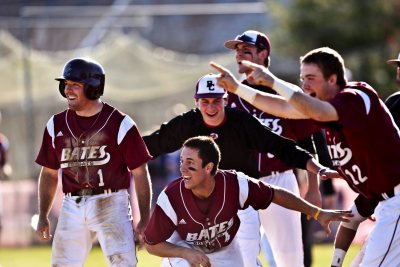 The 2015 season began with our first ever spring trip to California. We had a fantastic start to the season going 4-2 and enjoying great weather. When we returned to New England, however, we returned to one of the worst winters in recent memory and were only able to play 3 games during the entire month of March. This left three quarters of our entire schedule to be played during the month of April.
After an up and down month of April, we put ourselves in a position where we could make the NESCAC playoffs if we were able to sweep Trinity in a 3 game series. The excitement of that weekend is something I will never forget. Two huge home runs from Nate Pajka, a walk off single in extra innings from Sam Berry, and a shut down performance from Will Levangie helped us to earn the sweep and make the tournament. It was an ultimate team effort in which so many guys contributed and our seniors stepped up when it mattered the most.
The season finished with a 6-5 loss to Amherst in an elimination game of the NESCAC tournament. For the second straight year we went 1-2 in the tournament and failed to take home the Championship. We competed in every game and had a chance to win each game. The experiences of the last two trips to the tournament will no doubt help our returning players in the future as we strive to take home our first title.
2015 was yet another step forward for the Bates baseball program. Since 2011, when I took over, we have made two trips to the tournament, placed 11 players on the All-NESCAC team, had 5 players named to the New England All- Region team, and have amassed 100 victories. Our success has been a product of great players, supportive alumni and parents, and the commitment from Bates to create a winning culture for our student-athletes. I believe we are positioned for long-term success and I look forward to continuing to lead us to an even higher level.
Enhancing Youth Baseball in L/A
A Hallmark of our program has been our involvement in youth baseball in Lewiston/Auburn. Each season our players are involved with a number of clinics where they work with players of all ages and ability levels. This partnership has helped to grow the game of baseball and enhance the skills of youth baseball players in central Maine. In addition, it gives our athletes the experience of teaching young players the game they love and strengthening community relationships between Bates and L/A.
Some of the programs we are involved in are:
Auburn Suburban Fall Baseball
Lewiston Little League "Spring Training"
Bates Indoor Baseball League
Bates April Vacation Clinic
MLB Pitch Hit & Run Program
Baseball Networking Night
For the second year, baseball alums joined the current members of the Bates baseball team for an evening of dinner, conversations about career opportunities after Bates, and how the Bates baseball experience as helped to shape their career since Bates. A total of 15 alumni were in attendance for this great event. This networking night has become an annual event for the baseball program and I look forward to continuing to grow our alumni involvement in this great event.
Summer Baseball
One of the key pieces to the development of our players on the field as been their experience playing summer baseball. Since 2010 Bates Baseball players have been represented in collegiate summer leagues in California, Arizona, Oregon, Colorado, South Carolina, New York, and all the New England states. This summer, seniors Rob DiFranco and Connor Colombo will be playing in two of the top leagues in the Country. DiFranco will begin the season with the Chatham Anglers of the Cape Cod league while Colombo will play with the Sanford Mainers of the New England Collegiate Baseball League.
Support Your Bobcats
The Bates baseball program continues to grow in to one of the most successful programs in the NESCAC, New England, and the country. In order to continue this growth, we need to continue to improve the overall student-athlete experience of our athletes. The support of our Alumni and Parents has been a huge part of our recent success and will be paramount to future success.
Each year gifts made to Bates Baseball through Friends of Bates Athletics have been used exclusively for the baseball program and include:
Spring Break Trip
Augment Assistant Coach Salaries
Custom ADIDAS uniforms
Video equipment and software
Facility Improvements
Recent improvements include the Indoor Hitting Facility, renovated Alumni locker room, realignment of home bullpen, permanent flagpole beyond the right field fence, dugout fences, foul poles, permanent outfield fencing, an electronic scoreboard, and a clay bullpen mound in the Gray Cage.
Future facility plans include a brick backstop with permanent seating and an artificial turf surface on Leahey Field.
Constructed during the summer of 2014 and dedicated during Homecoming this fall, it is the only one of it's kind in the NESCAC
Total cost of $200,000 which was a result of gifts from two anonymous donors, the Czopek Family, and the 1984 Bates Baseball Team
Future upgrades to the facility include electric heaters, insulation, and Bates Baseball "Wall of Fame"
Make a gift to Bates Baseball: www.bates.edu/fbagiving
Retiring #11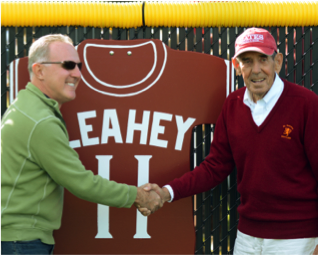 As part of this year's Homecoming celebration, Bates honored Coach "Chick" Leahey by retiring his number 11. Bobcats from the 60's, 70's, 80's, 90's, and 00's came back to Bates to celebrate one of the most iconic coaches in Bates history. In conjuction with the Hitting Facility dedication, it was a GREAT day to be a Bobcat.
– Jim Sylvia, '84, with Coach Leahey