Birds of North America: Online. . . and at Bates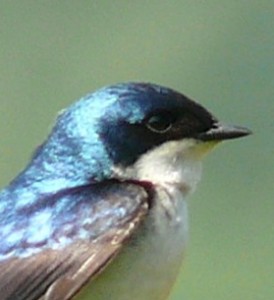 Birds of North America Online provides scientific information for each of the species of birds nesting in the USA and Canada.
BNA is an online project of the Cornell Lab of Ornithology. Contents are updated frequently, with online-coordinated contributions from researchers, citizen scientists, and designated reviewers and editors. Additionally, BNA Online contains image and video galleries showing behaviors, habitat, nests, eggs and nestlings, and more. Each online species account contains recordings of that bird's songs and calls, selected from the extensive collection in Cornell's Macaulay Library of Natural Sounds.
To practice your bird identification skills, the Stanton Bird Club offers a series of Tuesday morning bird walks during Short Term, starting right from the front steps of Hathorn Hall and going to Riverside Cemetery and back.  The walks begin at 6:00 AM and are over by 8:00 or 8:30.  The leader is Tom Hayward, Humanities Librarian at Ladd Library and president of the Stanton Bird Club.  The walks go rain or shine; bring binoculars if you have them.