Our Summer Moves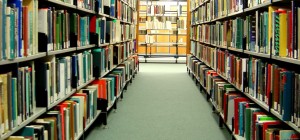 The construction is beginning in earnest now.  Sorry for any inconvenience.
We are making changes in the layout of the collections and services on the main floor and ground floor that will enhance our ability to support group work and group study.
Collections:
* Computers on the main floor will be replaced and rearranged.
* Reference book shelving will be reconfigured.
* Current print periodicals will be relocated
* The DVD collection will be moved to open shelving.
* Music and art books are being rearranged on the ground floor.
* Government documents are being weeded and consolidated.
The Building:
* More power outlets for portable computers and other devices will be installed.
* The Writing and Speaking Center and the Mathematics and Statistics Workshop will complete their moves into Ladd.
* A new opening to the Speaking Center (aka the Mabel Eaton Room) will provide more direct and visible access.
* Circulation and Interlibrary Loan offices will be slightly modified.
* New carpet will be laid on the main floor.
The library will be open for business as usual as we make these changes. We expect to close the building only for the short period of time when the carpet in front of the entrance is being replaced. We will provide timely updates if there is any interruption in service.