Does the Library Have Textbooks?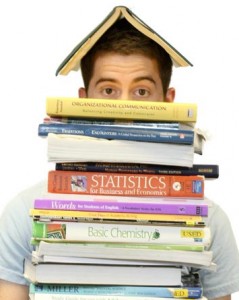 The answer has traditionally been "no," but that is beginning to change.
Three years ago Ladd Library began purchasing books assigned for class readings that were not classified as "textbooks."  We define textbooks as those titles designed for class use, contain content such as study questions, review materials, and are often published in multiple editions.  For the first time this fall, however, we are expanding this required reserve reading program to include one copy of each assigned textbook that costs $125.00 or more. You will be permitted to use these texts in the library for two hours.
Ladd will offer this during the 13-14 academic year, and then assess the value and relative cost of the program.  Please help make this a success for you and your fellow classmates!