Mobile pleasure reading options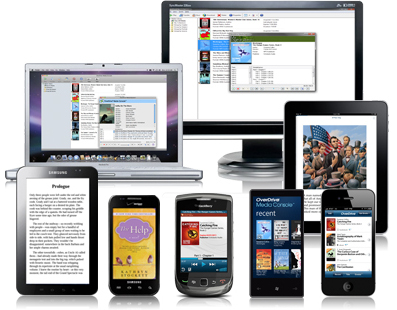 Maine InfoNet Download Library makes using an Android phone, Kindle Fire, Nook, iPad, mp3 player or just about any device to access free audiobooks and eBooks quick and easy.
All you have to do is check out an item from the Download Library and deliver it to the device of your choice. When you are asked to login with your library card number, please use your campus ID number.