EndNote now available for MAC Word 2016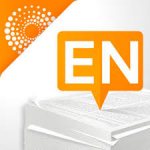 EndNote has finally released the update that makes it compatible with MS Word 2016 for MAC!
What you need to know:
Before trying to install, be sure to update to the latest version of Word 2016.  Anything earlier than version 15.18 may not function correctly.
As soon MS Word 2016 is finished updating, quit the program completely. Cite-While-You-Write will not install otherwise.
Download and install EndNote version 7.5 here
When EndNote says that it is finished, open MS Word 2016.  You should see 'EndNote X7' at the end of the MS Word "ribbon," right after 'View'
If you have any problems, please stop by the Library Research Desk for help.  We offer regular EndNote training and assistance sessions at 7 PM on both Wednesday and Thursday nights.
You can also contact Chris Schiff [cschiff@bates.edu] or Pete Schlax [pschlax2@bates.edu] for assistance that fits your schedule.