Citations? Projects?? Thesis???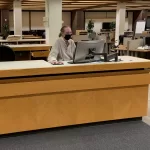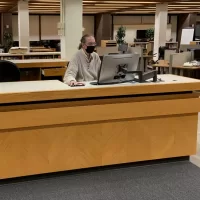 Research Librarians are here with assistance tailored to your needs!
Citations?  We can help you do them quickly and well! 
Sources for a project or paper?  We can help you find them!
Thesis?  We can assist with those final details! (We even have a special Thesis Writer's Guide for it!)
Librarians can meet at the Ladd Research Desk, but we are also available for face-to-face appointments, Zoom and chat.  See our Research Services page for hours, to start a chat, or to make an appointment.
You'll be happy you did!