Mango Grove Steel Band closes Midsummer Lakeside Concert series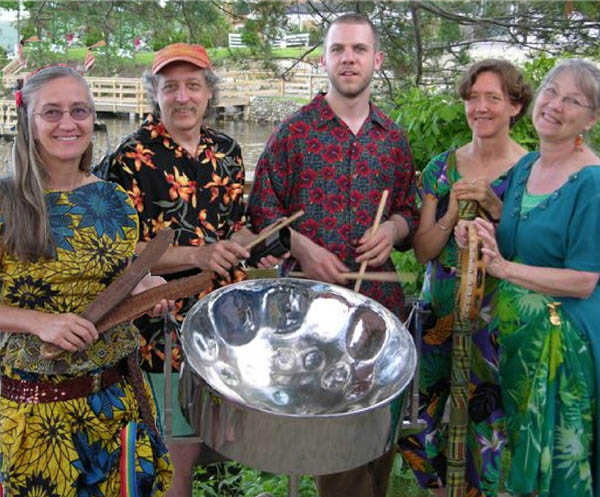 The 2012 Midsummer Lakeside Concert Series at Bates College concludes with the Mango Grove Steel Band at 6 p.m. Thursday, Aug. 9, in the Florence Keigwin Amphitheater by the college's Lake Andrews.
Sponsored by the Bingham Betterment Fund, the Garcelon Society and Bates' Information and Library Services division, these family concerts are open to the public at no cost. Listeners are encouraged to bring a picnic and lawn chairs or blankets.
The rain site is the College Chapel, 275 College St. For more information, please call 207-786-6400.
Praised as "New Hampshire's best steel band" in the July 2005 issue of New Hampshire Magazine, Mango Grove is known for its uplifting Caribbean groove. The ensemble consists of a full range of steel pans — lead, alto, guitar and bass — supported by a conventional drum kit and other traditional percussion instruments.
The result, wrote The Conway Daily Sun, is a pastiche of "rich dulcet tones over a complexity of soft rhythms . . . [set to] a beautiful and tightly arranged selection of traditional and popular tunes."