Livestream: Bates welcomes President-elect Garry W. Jenkins
Please join us for live video coverage of Garry W. Jenkins' first remarks to the Bates community as president-elect.
Tuesday, March 7
Alumni Gymnasium
www.bates.edu/live
facebook.com/batescollege
The livestream begins approximately at 4:30 p.m. An on-demand recording will be available after the livestream concludes.
As announced to the Bates community last week, the Bates Board of Trustees unanimously elected Garry Jenkins, currently dean of the University of Minnesota Law School and William S. Pattee Professor of Law, as Bates' ninth president on Feb. 27.
---
About Garry W. Jenkins
A nationally respected legal scholar, proven higher education leader, and a longtime champion of the liberal arts, Garry Jenkins has served as dean of the Minnesota Law School since 2016. He will succeed Clayton Spencer, who has served as Bates' president since July 2012, on July 1, 2023.
In his announcement to the Bates community, John Gillespie '80, chair of the Bates Board of Trustees, said, "Garry is a brilliant and accomplished institutional leader who is steeped in the power and promise of the liberal arts. A 1992 graduate of Haverford College, he has served on the Board of Managers of his alma mater since 2009, including serving as vice chair since 2015."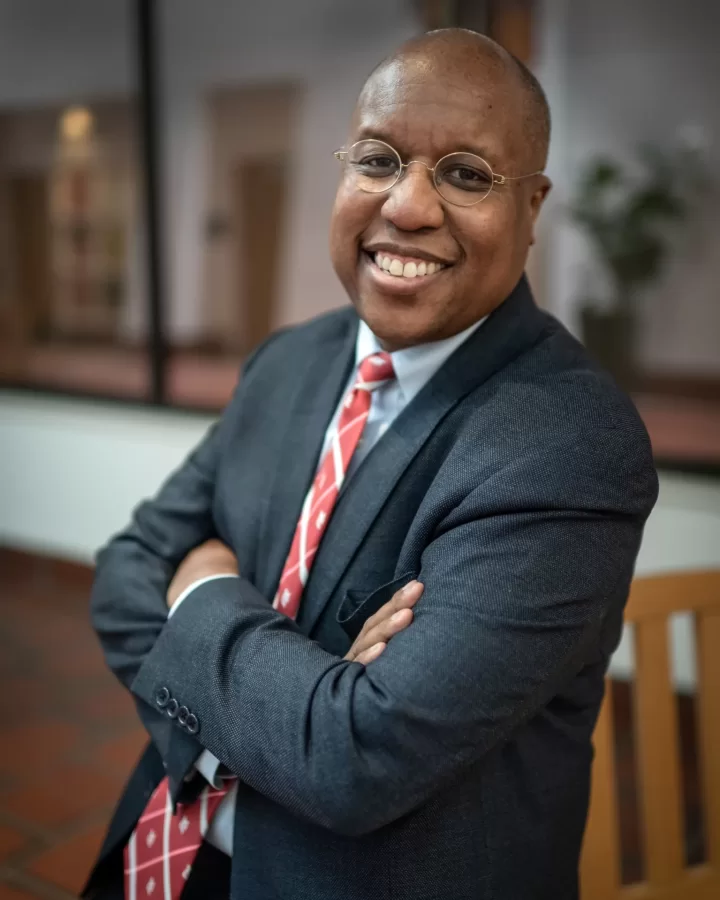 He added, "Throughout our time with him, he has spoken compellingly about what draws him to Bates: the highly personal and rigorous educational experience, continuing to expand access and remove barriers to this experience, close faculty and student engagement, and the culture of collaboration. He profoundly understands and embodies Bates' mission."
"Simply put, everything about Bates and its culture resonates with me."

Garry W. Jenkins, President-elect
Jenkins said, "I am overjoyed to join the Bates community as the college's next president. Bates is a remarkable institution that is exceptionally well-positioned for the future. Even among the nation's very best liberal arts colleges, Bates stands out for its illustrious history, academic excellence, vibrant and supportive community, innovative spirit, authentic relationship with its hometown, and the talent and dedication of its people. Simply put, everything about Bates and its culture resonates with me."
He added, "We are at a pivotal moment for American society and higher education. The world urgently needs leaders who have been challenged, developed, and nurtured by Bates and a liberal arts education. I am excited about what our community will accomplish together in the years ahead."
Jenkins' election follows an international search that began in July with the board's appointment of Bates trustees Andrea Conklin Bueschel '90 and Gregory Ehret '91 to serve as co-chairs of the search committee, whose membership was announced in September. The 19-member committee's partner in the search has been Isaacson, Miller.