Stories about "Feintuch"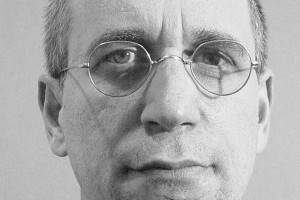 Wednesday, May 2, 2012 2:47 pm
The major German newspaper Berlin Zeitung reviewed a gallery exhibition in Berlin by Robert Feintuch, a member of the Bates art faculty.
Wednesday, April 6, 2011 12:27 pm
Known as a mentor by student artists at Bates, senior lecturer Robert Feintuch enjoys a national reputation as the painter of images simultaneously evocative and quietly deadpan, serious and parodic. New York's Sonnabend Gallery is showing recent paintings and drawings by Feintuch through April 30.
Monday, August 26, 1996 11:09 am
In celebration of the 10th anniversary of Bates College's Olin Arts Center, the Museum of Art will launch its 1996-97 season at 7 p.m. Sept. 6 with an opening reception for an upper-gallery exhibit by Bates College faculty. An exhibition of highlighted works from the museum's permanent collection along with "Modern Artists and Book Illustration" will also be on display on the lower-level gallery.