Stories about "free will"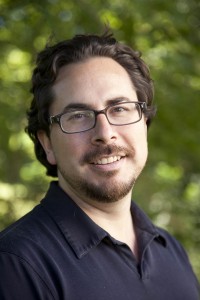 Wednesday, October 17, 2012 11:12 am
Jason Castro, assistant professor of psychology, discusses free will and the brain, among other things.
Friday, March 12, 2010 3:35 pm
Adina Roskies, an assistant professor of philosophy at Dartmouth College, discusses the limitations and potential for neuroscience in the study of free will at 4:15 p.m. Thursday, March 25, in Pettengill Hall's Keck Classroom.
Wednesday, November 11, 2009 10:53 am
Roy Baumeister, an influential social psychologist at Florida State University, visits Bates College to discuss the mental processes enabling individuals to control their behavior at 4 p.m., Wednesday, Nov. 18, in the Keck Classroom (G52), Pettengill Hall, 4 Andrews Road (Alumni Walk). The talk is open to the public at no charge. For more information, please call 207-786-8204.