Stories about "Glen Lawson"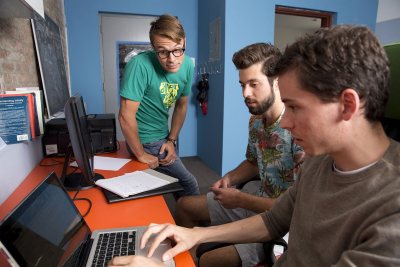 Friday, December 4, 2015 9:56 am
Ben Schippers '04 named a rising-star CEO; a tribute to Jack Sandler '02 from his Bates lacrosse coach; and Dana Professor of Chemistry Glen Lawson has a hand in a virus breakthrough.
Monday, May 21, 2007 12:39 pm
Akiko Doi, a Bates College senior from Kyoto City, Japan, recently won the Undergraduate Student Research Achievement Award Poster Competition in the enzymology category.
Thursday, March 1, 2001 2:35 pm
Bates College has received a $1.3 million grant from the Howard Hughes Medical Institute, the nation's largest private supporter of science education from elementary school through postdoctoral studies.