Stories about "Jamaica"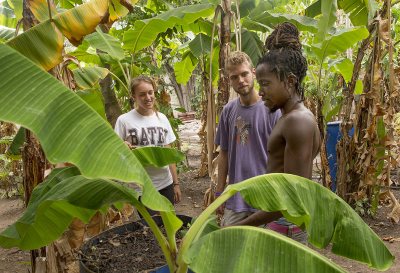 Friday, August 7, 2015 1:04 pm
In Jamaica for Short Term, Professor of Anthropology Charles Carnegie asked his students to reflect on the social ideals that motivate their career interests. He asked them to imagine translating those ideals into action. In words and photographs are some of the answers to those prompts.
Saturday, March 1, 2008 2:13 pm
Spelman and Morehouse colleges offer something that Bates can't — and that's just the point