Stories about "January 1998 ice storm"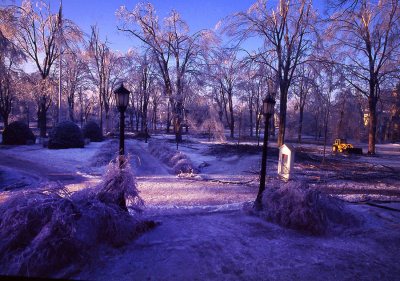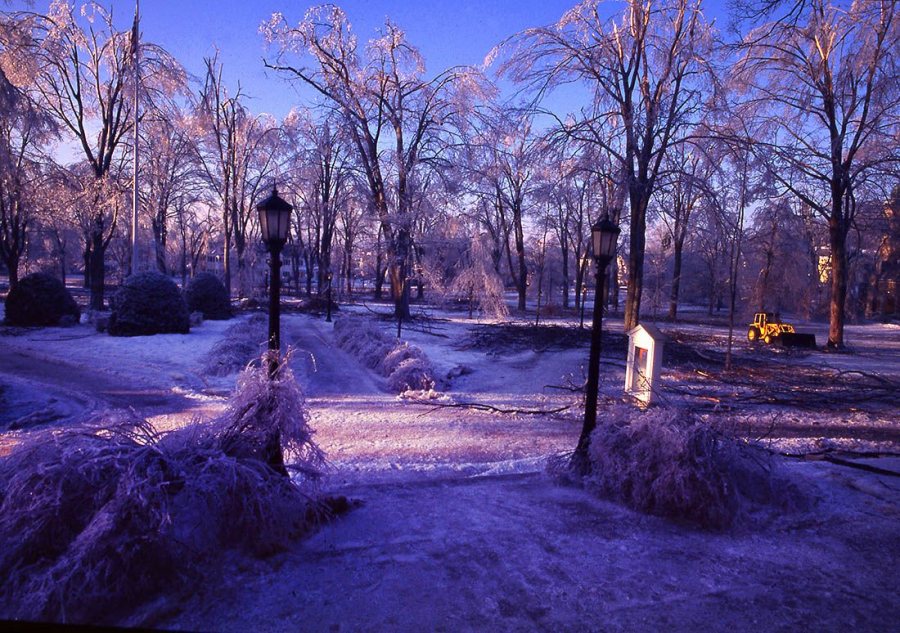 Thursday, January 23, 2003 9:43 am
As tree limbs crashed down on the Bates Quad at the height of the storm, Bill Bergevin felt helpless. "You just wanted to yell out, 'Stop!'" he remembers. "But you knew it wouldn't help."
Friday, January 23, 1998 9:18 am
"It's been nothing short of heroic," said Vice President for Financial Affairs and Treasurer of the College Peter Fackler about the way Bates folk weathered the historic ice storm. Here's how some of the heroes saw the College and its neighbors through the crisis.