Stories about "Judy Marden"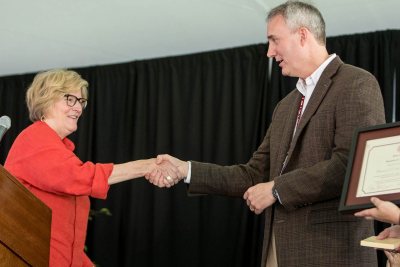 Wednesday, June 14, 2017 1:10 pm
O'Neil has literally written the book on sustainable and efficient solutions to the problems of global health inequity.
Saturday, November 1, 2008 8:44 am
Asked to describe her job as an archivist, Katherine Stefko's stock reply is, "I'm paid to read other people's mail." The joke is revealing. Director of archives and special collections at Bates, Stefko oversees the delicate work of gathering documentary materials that reveal the details — sometimes very personal — of history.
Monday, December 22, 2003 12:54 pm
Judy Marden, director of the Bates-Morse Mountain Conservation Area, leads a late-morning New Year's hike or snowshoe at the conservation area on Sunday, Jan. 4.