Stories about "Kelton McMahon"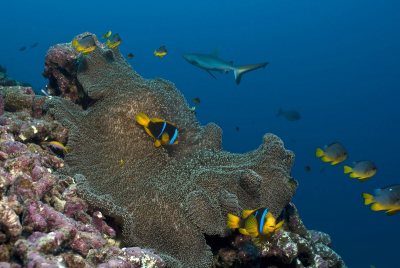 Thursday, January 17, 2019 3:43 pm
Over the course of his career, Kelton McMahon '05 has developed tools that can tell you what an animal eats, by looking at the atoms in its body.
Saturday, March 1, 2008 4:39 pm
Arctic clams are sentinels of climate change, says biology professor Will Ambrose. But he didn't find that out by himself
Wednesday, April 19, 2006 12:00 am
With help from a group of staff and faculty advisers at Bates, biology major Kelton McMahon recently won a National Science Foundation fellowship to study ecological geochemistry at the Woods Hole Oceanographic Institution. But what may be surprising about McMahon's good fortune is that he hasn't been a Bates student for a while. He graduated last year.