Stories about "Robert Kennedy"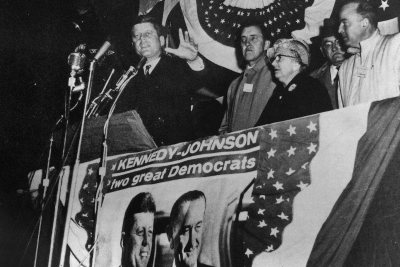 Wednesday, November 29, 2017 4:37 pm
Then-candidate John F. Kennedy visited Lewiston in November 1960. Three years later, the city named its downtown park after the slain president.
Thursday, March 7, 1996 10:11 am
Speaking at 1 p.m. March 23 will be Ed Tatro, who will present a four-hour lecture in which he will link the FBI to the assassinations of Robert Kennedy and Martin Luther King Jr. Tatro was a consultant to director Oliver Stone during the filming of the motion picture "JFK."