Stories about "Somalia"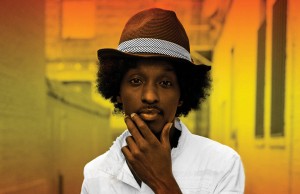 Thursday, November 8, 2012 5:50 am
K'Naan, the Somalian-born rap artist whose single "Wavin' Flag" was an international sensation, performs at Bates on Dec. 1.
Saturday, November 1, 2008 9:20 am
Food-oriented community projects provide more than physical nourishment.
Thursday, January 2, 2003 2:37 pm
Ali Khalif Galaydh, who served as the prime minister of Somalia from 2000 to 2001, visits to discuss the past, present and future of his native country in a lecture at 7:30 p.m. Wednesday, Jan. 15, in the Edmund S. Muskie Archives, 70 Campus Avenue. Free and open to the public, the lecture continues a series of events offered in response to the anti-Somali rally scheduled in Lewiston Jan. 11 by a national hate group.