The Event
Bates Night in Town is back, bigger and better than ever! Join us in downtown Lewiston-Auburn on Wednesday, May 1, 2013!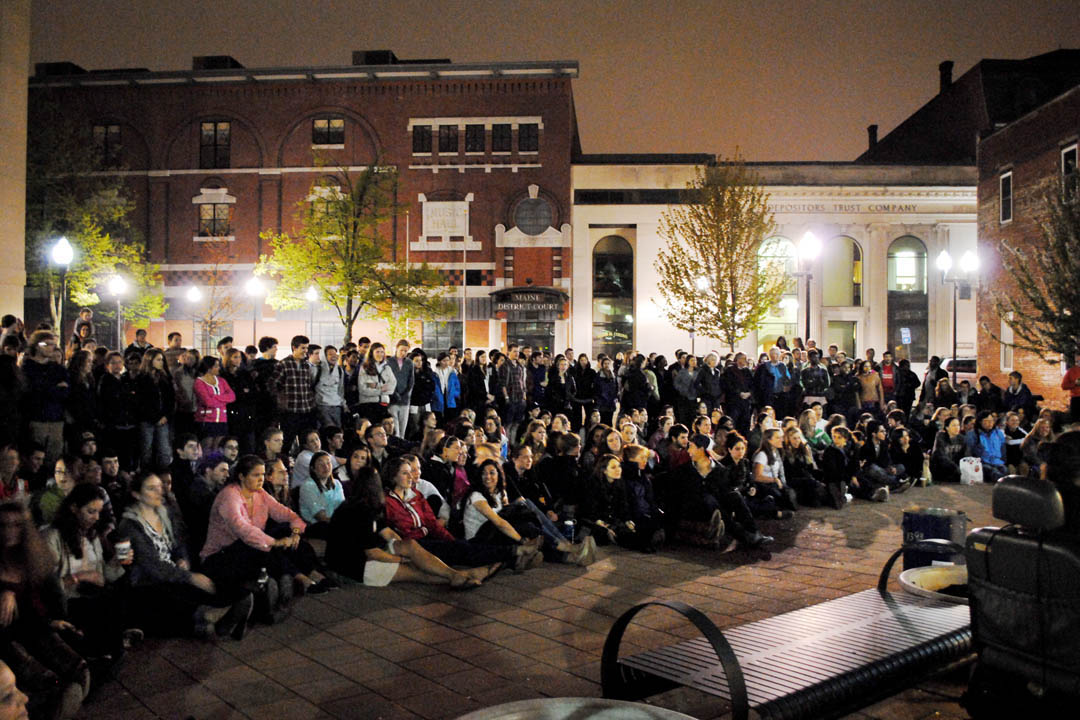 Together with the Androscoggin Valley Chamber of Commerce, and the Student Activities Office organizers Meg Murphy '13, Cara Garcia-Bou '13, Caroline O'Sullivan '14, Brad Reynolds '14, Miranda Shapiro '15, and Cody Tracey '15 ,invite college students to once again experience the best downtown Lewiston-Auburn has to offer.
For one night only, college students will be able to enjoy discounts at downtown restaurants and local businesses. In addition, student visual art will be hosted in the Lamey Wellehan building on Lisbon Street, and musical performances will be graciously hosted by She Doesn't Like Guthries, Lyceum Gallery, Gritty McDuff's Brew Pub, Chopsticks Restaurant, Naral's Experience Arabia, and Pedro O'Hara's. Art displays and musical performances are free and open to the public.
Bates Night in Town Spring 2013 is the third event of its kind, and it wouldn't happen without the financial support from MenusInLA.com, The Bates College Curling Club, The Bates College Photo Club, The Harward Center for Community Partnerships, The Androscoggin County Chamber of Commerce, and the Bates College Student Activities Office.
On May 1, it's all about one night and one community. College students and downtown Lewiston-Auburn make it a date. See you there!