Mission and philosophy
The Bates College Department of Education seeks to foster the democratic possibilities of schooling through the study of American public education and other comparative systems.
The aim of the department is to create an environment in whic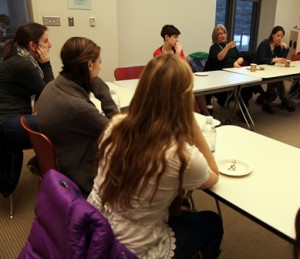 h students and faculty together analyze the complex dynamics between the purposes and products of schooling, and the social structures and cultural processes that comprise the broader context for education. In particular, we want to nurture in our students the development of these qualities:
Critical action and civic responsibility
Because we want our students to develop a sense of social responsibility and concern for the common good, we encourage them to be involved in the local community and beyond through field work, service learning projects, policy analysis, student teaching, and empirical research.
Reflection and engagement
In our vision of education, reflection and engagement work together to deepen students —  understanding and foster their personal growth.
Imagination and a passion for learning
With imagination, a passion for learning, and the skills and knowledge that we help them develop, our students are well prepared to pursue their interests in education.
Commitment to social justice
Throughout our program, we encourage students to recognize and address the influence of social context on the democratic possibilities of schooling.