Alumni
Education Department Alumni in the News
Elizabeth Erbafina '17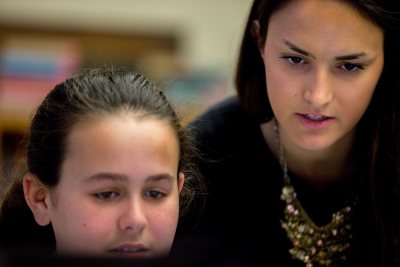 Plenty of class: A student-teaching placement links Bates generations.
If you're feeling blue about the prospects for civic society in a post-factual era, it would ease your heart to hear Elizabeth Erbafina '17 tell a roomful of seventh-graders about using evidence in a written argument Read more
Julia Sleeper '08 and Kim Sullivan '13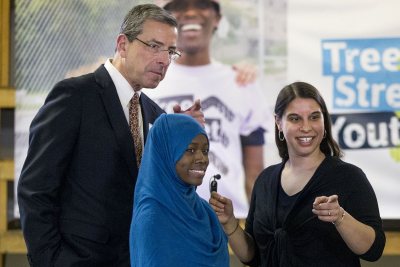 Co-founded by Julia Sleeper '08 and Kim Sullivan '13 in 2011, the former "two-room summer youth program tucked into a building," in the words of reporter Scott Taylor of the Lewiston Sun Journal, is close to completing a $1.3 million fundraising campaign to renovate and expand its downtown headquarters at the corner of Howe and Birch streets.
The Sun Journal covered the March 16 announcement that the nonprofit would expand its offerings and facility, which currently occupies a former daycare center and painter's storage building.
Tree Street Youth now has 12 paid staffers and serves up to 150 children each day, kindergarten to high school, including a college-prep program that achieved a 95 percent college acceptance rate in 2015.