College Republicans sponsor post-Address analysis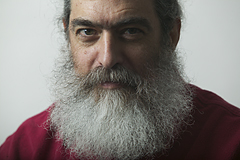 The Bates community is invited to the Frye Street Union lounge 8:45 p.m. Tuesday to watch President George W. Bush deliver his State of the Union Address and follow it with an informal discussion led by Professor of History Steve Hochstadt.
According to the College Republicans, "if you love the President or loathe him, this address is going to be an essential event for any informed citizen interested in America's place in the world amidst the rebuilding effort in Iraq, economic growth, immigration reform, gay rights and change in national security."
To encourage the journey to Frye Street in the brisk night air, the Republicans are offering free Papa John's pizza and soft drinks.
"So whether you're a Republican, Democrat, Green, Independent, Socialist, Libertarian, Marxist, or Nihilist, come join us in viewing this national event at the Frye Street Union lounge at 8:45," says the campus-wide invitation. "You won't regret it."
Leave a Reply
This is a forum for sharing your thoughts about the preceding post with the public. If you have a question for the author, please email the Bates Communications Office at communications@bates.edu.