January 2009 Images of Bates
Watch the slide show
Click on thumbnails, above, to view the slide show.
Featured image of the month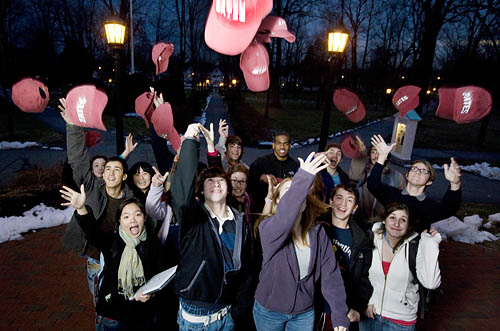 On the last day of class, students in "Literature through Cataclysm," a first-year seminar taught by Bill Hiss, vice president for external affairs, celebrate by tossing Bates caps given as a gift to each student by Hiss.
Leave a Reply
This is a forum for sharing your thoughts about the preceding post with the public. If you have a question for the author, please email the Bates Communications Office at communications@bates.edu.