February 2009 Images of Bates
Watch the slide show
Click on thumbnails, above, to view the slide show.
Featured image of the month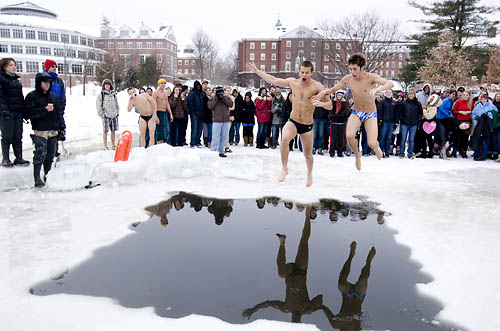 Two hardy souls brave freezing temperatures while taking the plunge during the annual Winter Carnival puddle jump.
Leave a Reply
This is a forum for sharing your thoughts about the preceding post with the public. If you have a question for the author, please email the Bates Communications Office at communications@bates.edu.