Slide show features Parents and Family Weekend 2009
* View the slide show by clicking the thumbnails.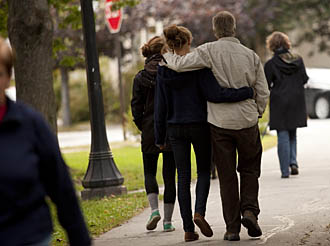 Parents and Family Weekend 2009, held this year Oct. 2-4, featured classes, academic presentations, athletic competitions, museum exhibitions and a variety of performances. The full schedule of activities complemented the chance to spend time with families and friends. Look back at a few of the weekend's moments. Photographs by Phyllis Graber Jensen and Marni Lyn Sienko.
View Comments