Daily Series: Little '12 finds orangutans, resolve in Borneo
As summer turns to fall, we are sharing stories from students who had Bates-related summer experiences.
Name: Rob Little '12
Hometown: Auburn, Maine
Major: Environmental Studies
Summer activity: A Phillips Fellowship to research impacts on orangutans in Borneo
Rob Little '12 wanted to get out of the classroom and tackle "something that would result in more than just a grade." And he knew where he wanted to go: Indonesian Borneo, "to learn everything I could about their environmental struggles, and then present this to an outside audience" through video (below).
In Borneo, Little worked with the Gunung Palung Orangutan Conservation Program, and he saw first-hand the diminishing orangutan habitat, and how skilled men with chainsaws can fell centuries-old trees in minutes.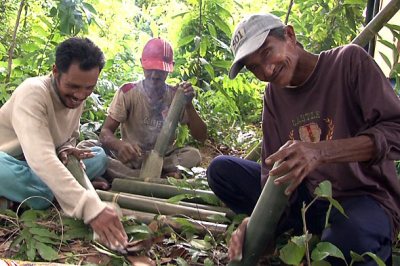 "After living among these people, I understand why they cut the forests," Little says. "Not because they don't care, but because they are worried about surviving tomorrow and the next day. Cutting the forest is destroying their future. But making it to the future depends on them cutting the forest."
In that riddle of an answer, Little understands that "no simple solution exists to stop the destruction. But it released a new level of determination within me and gave me a deeper understanding of the issues I am studying at Bates."
The groundwork for Little's Phillips Fellowship was the course "Conserving the Great Apes," taught by Sonya Kahlenberg, a visiting assistant professor of biology who is an expert in primate ecology and behavior.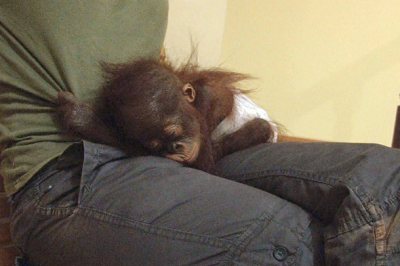 From Kahlenberg, Little learned how primates play important roles in their ecosystems, such as being the only means by which certain plant seeds are dispersed. And, Kahlenberg notes, "there are moral reasons. They're our closest living relatives…and we're finding glimmers of human-style intelligence in apes."
"The longer we study great apes," she adds, "the more we're seeing that they actually have cultures," in the sense that distinct groups of apes often behave in ways unique to their group.
View Comments